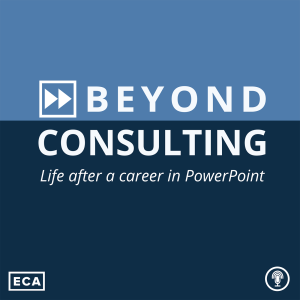 Tuesday Dec 06, 2022
40: From Consulting to Head of Care Operations for a Weight Care Tech Platform
In this week's episode of Beyond Consulting, we welcome Leon Dong, former management consultant, and Interim Head of Care Operations at Found.
Leon joins us to discuss his career from Capgemini to Uber and eventually leading operations for Found, a fast-growing, wellness-focused, tech platform.
Each week, we speak with leaders in venture capital, private equity, investment banking, and consulting to explore the various career options after leaving management consulting firms like McKinsey, Bain, BCG.
Found: https://joinfound.com/
ECA: https://www.eca-partners.com/
Beyond Consulting: https://www.eca-partners.com/podcast/