Beyond Consulting
The only podcast dedicated exclusively to navigating your career and life after management consulting. We interview new guests weekly to understand the array of options available to former consultants, and how you benefit from what they've learned. Guests include former consultants (McKinsey, Bain, Boston Consulting Group / BCG, AT Kearney, LEK, Strategy&, Booz, Oliver Wyman, Deloitte, Accenture, PwC, KPMG, etc.) who have pivoted to private equity, product management, M&A, customer success, directors of strategy, CFOs, and much more. Beyond Consulting: www.beyondconsulting.info ECA Partners: www.eca-partners.com Host: Ken Kanara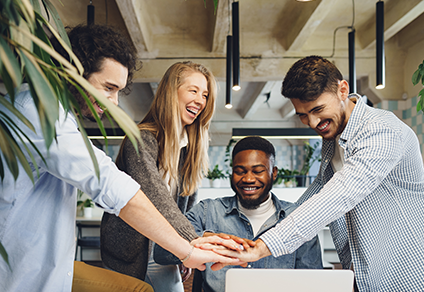 Have you been living in PowerPoint?
After nine years in management consulting, I didn't think there were any other career options other then...well...more consulting. This couldn't be further from the truth. As CEO of ECA-Partners (formerly ex-consultants agency), I have a unique opportunity to work with thousands of people every year that started their career in consulting, and now do something different.
We interview guests every week that might have started in consulting, but have moved on to other careers. From private equity to corporate strategy, we will talk with interesting guests to help you navigate life after powerpoint!