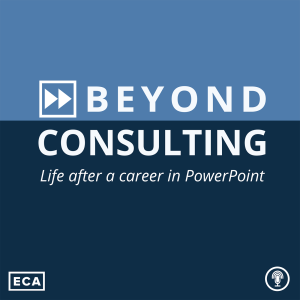 Tuesday Jan 31, 2023
48: From Consulting to Chief Strategy Officer for an Education Company
In this week's episode of Beyond Consulting, we welcome Nuruddin Virani, former BCG consultant, and current Chief Strategy Officer of EAB.
Nuruddin joins us to talk about his takeaways from consulting and how it led him to a mission-oriented company.
Each week, we speak with leaders in venture capital, private equity, investment banking, and consulting to explore the various career options after leaving management consulting firms like McKinsey, Bain, BCG.
EAB: https://eab.com/
ECA: https://www.eca-partners.com/
Beyond Consulting: https://www.eca-partners.com/podcast/